Plant Stem Cell Booster Serum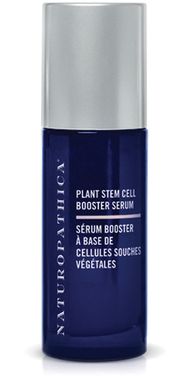 A potent booster serum that helps rejuvenate the skin's appearance and smooths fine lines and wrinkles. Echinacea and Butterfly Bush help plump and protect the skin for more radiant, younger-looking skin. 

ECHINACEA ANGUSTIFOLIA STEM CELL: This stimulates new collagen synthesis and inhibits collagenase, the enzyme responsible for breaking down collagen and skin firmness.
BUDDLEJA DAVIDII (BUTTERFLY BUSH) STEM CELL: Butterfly Bush, a plant native to Eastern Asia, is traditionally used for wound healing. The stem cell derived from this plant demonstrates strong protection from photo-aging through restriction of metalloproteinase (MMP) activation while increasing hydration.
ACAI: Oil of this exotic rain forest berry is rich in essential fatty acids (Omega-6 and Omega-9), anti-oxidants, phytosterols, Vitamin C and polyphenols. Promotes regeneration and skin suppleness. 
HELICHRYSIUM: A potent anti-inflammatory that helps strengthen capillary walls and protect broken blood vessels.