Lavender Honey Balancing Mist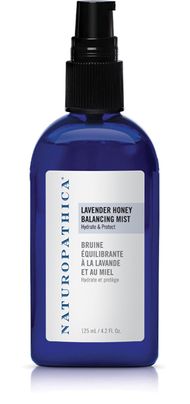 A refreshing toner that blends antiseptic Lavender with calming and hydrating Honeyto balance the skin and mind.

LAVENDER ANGUSTIFOLIA FLOWER WATER: This ingredient possesses a clean, crisp herbal scent and is commonly used for its soothing, calming and balancing properties.
LAVANDIN FLOWER OIL: This oil is renowned for its gentle, soothing, relaxing effects due to its high ester content.
HONEY: A natural humectant with antioxidant and mildly antiseptic qualities.