Disappear Concealer with Green Tree Extract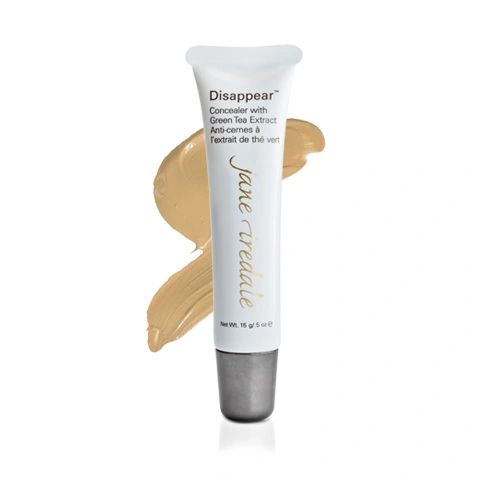 A matte, oil-free, opaque concealer that camouflages distractions such as acne, scars, tattoos, veins and port wine stains and contains ingredients that may help to clear blemishes. 
State-of-the-art liposome formula contains so much pigment that two layers will cover almost everything, including black tattoos. 
Provides an opaque finish.