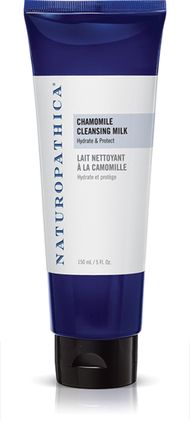 A light, cleansing lotion that gently removes impurities with German Chamomile to help calm dry, sensitive skin.

GERMAN CHAMOMILE: A strong anti-inflammatory containing Azulene to help soothe dry, sensitive skin.
ROSE FLOWER WATER: A pure water-based solution created when rose petals are steam distilled. It has a lovely scent and gentle toning, astringent properties.
MORINGA PTERYGOSPERMA: Extracted from the seeds of the Moringa Oleifera, a "miracle" tree native to India, this is traditionally used to purify drinking water. The seed extract is prized for its cleansing and purifying benefits.